Programme leader – Nicola Beverley
Nicola is an experienced school improvement professional, with extensive specialist knowledge of primary teaching and learning built up over 20 years in and around primary schools. She is a nationally renowned primary science specialist and was a science advisory teacher for several years.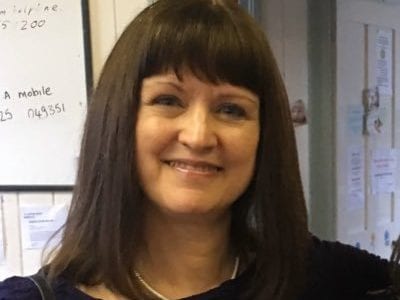 Nicola has worked as a science consultant nationally, in the development of science assessment practice. She worked with QCDA to create and pilot the 'Assessing Pupils' Progress in Primary Science' resource and shaped its roll out across the country. She was also part of the expert group responsible for developing science assessment materials for the Standards & Testing Agency (part of the DfE). Most recently she has been a curriculum advisor for KS2 science assessment (also for STA/DfE).
Nicola now works directly with a variety of training providers (including Osiris), teaching school networks, schools, teachers and children across the country to develop science, curriculum and assessment practice.
Primary Science Support Programmes – 2021-2022
If your booking is made within a week of the programme commencing, you are not guaranteed a place. If you have been successful, our team will contact you directly.
Autumn Term
Primary Science Subject Leader Boot camp      
Day course: Wednesday 24th November 2021 – 09:30 until 15:15 at Tuxford Academy
All that a beginner subject leader, recently 'risen to greatness', or a more experienced subject leader needs to kick start, review or 're-boot' the leadership of science in your school.
Including:
Essential updates from Ofsted, DfE, Wellcome, ASE etc
Being a leader rather than a manager, influencing and inspiring others
Preparation for inspection – Deep Dive 'Top tips'
Assessment 'must-dos' and quick wins – practical, fit-for-purpose solutions to assessing science and ensuring progression across the KSs, from FS onwards
Working Scientifically – simple ideas to initiate change and improve outcomes for learners
Monitoring, evaluating and moderating science – a simple tool kit to get you started.
Summer term
Considering Curriculum
Book a place
Day course:  Autumn 2022 – Dates TBC
Using research and guidance from a variety of sources including Ofsted, DfE and the '10 key issues in primary science' (available at SEERIH Innovations (seerih-innovations.org)) this course will provide subject leaders and senior leaders with the opportunity to consider and review their curriculum for science within a wider context.  The Ofsted emphasis on types of knowledge, building learning, ensuring progression and remembering that 'minds-on' rather than merely 'hands on', fun science is crucial, will be explored and the implications to curriculum review and development considered.
We will be living in post-Covid times (at least that's the hope) so the DfE guidance for 'Teaching a broad and balanced curriculum for recovery' will also be referenced, together with any further relevant updates and documentation.  This course will be responsive to the current climate in primary science education, drawing from and reflecting on what's being said and suggested, to offer pragmatic and practical ideas and possible solutions, with due consideration to the needs of schools and Subject Leaders.